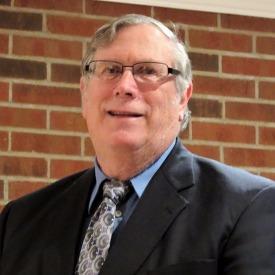 On The Issues
Priorities
Quality Public Education
Good stewardship of taxpayers' money
Raise the minimum wage
Use all of sales tax on gasoline to improve roads
Opponent's Votes
Voted to decrease funding to local public schools
Voted to reduce authority of Superintendent of Public Instruction
Voted to repeal common construction wage
Supported house speaker that did not allow vote on increasing the minimum wage.
Voted for RFRA
Voted for bill that invaded a woman's right to privacy when she has a MISCARRIAGE
Voted for highway bill that cut income taxes while increasing gasoline taxes
Issues
Quality Public education
Indiana elected Glenda Ritz as Superintendent of public instruction. Governor Pence has repeatedly tried to reduce her authority. ISTEP is currently a failure. We need to move away from lengthy high stakes testing. We need to address the fact that fewer students are going into teaching.Glenda Ritz has the vision to lead on both adopting a new testing approach and attracting more highly capable people to the teaching profession.
Middle class incomes
Since 1973 median wages for all Americans have gone down. In Indiana wages have fallen further behind the national averages. Hoosiers make just 86 % of the American average. The trickledown economics of the Republican Party are not working for Hoosiers. Just to keep the minimum wage where it was when I had low wage jobs in college would require $12 per hour. Governor Pence talks of cutting taxes for the job creators when in fact he is only helping the rich. If Indiana has the income to cut taxes it should be used to reduce sales tax on gasoline. Reducing worker rights and eliminating the common construction wage have hurt working people. I am fiscally conservative. We should not raise income taxes or sales taxes above what they were during Mitch Daniels administration. We need to be good stewards of the taxpayers' money.
Infrastructure Improvement
The need for increased road funding is bipartisan. Income from the gas tax has been falling due to inflation and increased fuel economy. All of the current sales tax on gasoline should go to fund highways. I would replace the current 7% sales tax with a 15 cent higher gasoline tax. The gas tax would then be 33 cents per gallon all going to roads. I would also index this to inflation. Indiana would then have a gas tax close to Michigan's. I learned about inflation from my 8th grade math teacher that was having her fixed annuity slowly eroded by inflation. Adjusting the gas tax for inflation is not a tax increase.
Health Insurance
The Republican Public Health Committee unanimously passed a Medicaid expansion. Governor Pence delayed action costing Hoosiers millions of dollars. HIP 2.0 now has bipartisan support. This Medicaid expansion is only slightly different from what the Public Health Committee passed. We need bipartisan work on the challenges of Indiana's high infant mortality and nursing home care for baby boomers. We should increase the cigarette tax by a dollar to cover needed health care costs. Raising the cigarette tax is the most effective way to keep teenagers from smoking.
Social issues
These should not distract the legislature. The Religious Freedom Restoration act was not needed. The state constitution is excellent in protecting religious freedom. Indiana still has a long way to go toward treating all people equal. Adding 4 words to the civil rights statue would declare our intentions. We should not use taxpayer money for abortions or on law suits to attack a woman's right to privacy.
Criminal Justice
A well trained, well paid and well led police force is essential in maintaining order without excessive force or invasion of privacy. We need to enforce gun laws. We have a system of doing background checks that needs to be made more universal. Mandatory sentences for non-violent offenders should be avoided. Drug courts to order treatment and give jail time for non-compliance is a better way to go. Local authorities are best able to regulate whether parks, universities or libraries allow guns. Gun free zones are not the answer but well trained and armed law enforcement officers are the answer. We certainly have a constitutional right to arms to defend our homes.
Resume
James V Barnes
51177 Winding Waters Lane
Elkhart, Indiana 46514
Phone 574-262-1743
Born September 6, 1945 Van Wert Ohio
Married April 5, 1969 Carolyn M Linhart
4 children 5 grandchildren
40 year resident of Elkhart
Pendleton High School
BS Chemical Engineering Purdue University
MD Indiana University
Internship University of Kentucky
Fellowship Internal Medicine Brooke Army Medical Center San Antonio Texas
Volunteer US Army Honorable discharge as Major
Elkhart Clinic Internist
Past Chair department of Medicine at Elkhart General Hospital
Past Chair Clinic
Past Board Member of Partners health plan
Active member Unitarian Universalist Fellowship of Elkhart
Past President
Past Treasurer